The Shaftesbury Theatre
RENT's home in London
These photos were taken in May 1998, during previews.
ACHTUNG! I took these London photos. Me, personally. If you feel an overwhelming need to steal them for your own site, PLEASE do me the courtesy of linking back here and acknowledging where you got them. And let me know so I can come peek! THANKS!!
---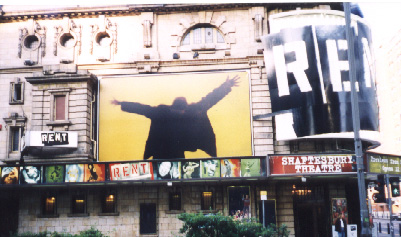 This is the exterior of the Shaftesbury Theatre, RENT's home in London. Cool, huh?
---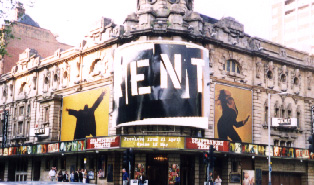 More Shaftesbury.
---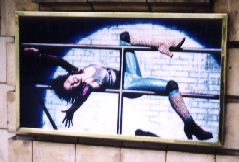 This awesome photo of Krysten Cummings is part of the exterior decor of the theatre.
---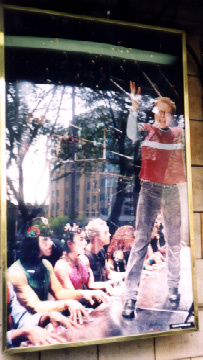 This is another image from the exterior; Ant and the OBC during LVB. But the photo pretty much sucks with all that glare. Someone tell me if I should just take it down, or is it worth looking at?
---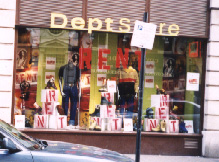 In Covent Garden, there is a six story (!) Doc Martens store, and this is their window display. There is a merchandising tie-in between Doc Marten and RENT (masterminded by Lucy), so wherever there are Docs in London, there is RENT.
---