Land o' Links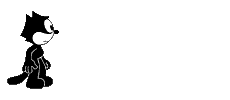 Yes, your days of surfing aimlessly are over. Now you can surf the Diana Way, with my page of links, FREE for your convenience and entertainment
Let's get started, shall we?
11.27.98: Just noticing how sadly out of date these links are, particularly the RENT ones, I think. To be updated and revised soon, I promise.
---
RENT Related Ramblings:
- many, many great RENT links (okay, including mine) live here.
The Lifecafe - the mother of them all. (ok, sadly defunct, but I can't bring myself to take it down.)
...below 14th Street - Gail's awesome Benny Co site.
London Life Support - the source for everything Londony.
The Bexfiles - London line. Hilarious.
Todd's Rockin RENT Site - Canada, London, many pix.
Our Time - Noah's kewl personal site including a thought-provoking essay on post-RENT life. Plus this guy likes me way too much, so I just had to link to him. ;-)
Justin's RENT Pages - Lots of good stuff, OBC, very aesthetically pleasing.
Oasis ezine - cover story on RENT. Way cool. Read it.
The Org - home of Rebekah. Not much RENTy here anymore, but always interesting nonetheless.
Crategirl's Page - unlock the mystery.
Simply Jesse - one woman's obsession with the totally obsession-worthy Jesse L. Martin.
The Wilson Site - Wilson JH, that is.
My collection of Anthony Rapp links lives here.
SLC Punk - Adam Pascal is in this movie.
Neverson Babies - nobody else can understand the lyrics, either.
Idina Menzel - on Hollywood Records. Kewl.
Siteforrent - 'official.' Blech, who needs it?
Theatrically related:
Tony Awards Online - needs no explanation.
Cumming's Attractions - Sub Rosa's Alan Cumming page. He's cool, she's cool. Go visit.
Musical Stages Online - read all about it.
Harvard-Radcliffe Gilbert and Sullivan Players - find me in the archives, win a prize.
Playbill Online - all the news that's fit to print.
Ragtime: The Immigrant Website - this site will knock your socks off.
The Lion King WWW Archive - Oversized. More than I need to know, at any rate.
---
Stuff that's on TV:
TV Gal - fabulous, witty TV commentary on all your favorites
The 90210 Weekly Wrapup - Danny Drennan, a god among webmasters. Go pay homage.
Domain of the Slain - all things Buffy. Many things, anyway.
Total TV's Top 10 Buffy - everything you want and more.
The Gospel According to Joss Whedon - straight from the mouth of the Buffy god himself. hi elaine!
X-Files Official Site - go there, do that.
Haven for the FBI's Most Unwanted - this place is cool.
GAWS - the Gillian Anderson Web Site. Truly a house of worship.
ddeb3 - aka the David Duchovny Estrogen Brigade.
the den - a hip general media spot.
Dawson's Creek The Complete Links - I give you this only because it's a very scary idea.
The Episodes Guides Page - where to find ep guides for your favorite.
Schoolhouse Rock - if this doesn't make you nostalgic, you're too young.
Star Trek Ladies - hilarious. Self explanatory, hopefully.
Star Trek TNG Drinking Game - provided us with hours of college entertainment.
The Wonder Woman Pages - who doesn't love Wonder Woman? That fashion sense? That first name?
---
Stuff from the movies:
The IMDB - totally indispensible.
Save Ferris - Ferris Bueller, you're my hero! Very spiffy page.
Dazed and Confused - The Moon Tower. Dominant male monkey mother fucker.
A Princess Bride Page - there's a lot of pages about this movie, but can you blame them?
The Force.Net - all things Star Wars: prequels, the Troops videos. Awesome.
Ain't It Cool News - in the old days this guy would have been recruited by the KGB. He knows all.
Dark Horizons - the inside scoop. But why the scary name?
View Askew - if you wish Jay and Silent Bob lived in your neighborhood, this is for you.
News Askew - extremely resourceful Kevin Smith fans.
Young Male Stars - scary yet mesmerizing.
MattDamon.com - I am NOT kidding. Send help.
Back to the Future.com - who woulda thunk it?
AFI's Top 100 Movies - questionable, controversial, but quite a list.
---
Generalized Weirdness and Insanity:
The Denny's Project - This guy is da bomb. How many of you are dedicated to a task in this manner?
The Bunny Survival Test Page - go there and worship at the shrine of junk food abuse.
Fluffy's Frog Pond - masterminded by my friend Jason, dedicated to his pet Fluffy and others like him (her?).
Bert is Evil - nuff said.
Center for the Easily Amused - if you don't fall under that label, what are you doing at my site anyway?
Psych Tests - investigate your brain. Total time suck.
Guinea Pig TV - there ya go.
MountainZone - these dudes climbed Mt. Everest. What can I say? I'm not worthy, or I'm much saner than they are. You decide.
---
Generally useful sites:
Expedia Maps - I actually don't think this is such a great map site. Can anyone point me toward a better one?
Harvard.edu - all Harvard, all the time.
Travelocity - find that low fare your heart desires.
Sidewalk - stuff to do in a city near you.
Metacrawler - searches a zillion things at once.
Amazon - all your cyberconsumer desires come true.
Jackinworld - go and see for yourself.
---
Gotta site I gotta add? Are you linkin' to me? I wanna know so I can stick you up here!
E-me directly! I'm on pins and needles here!
---